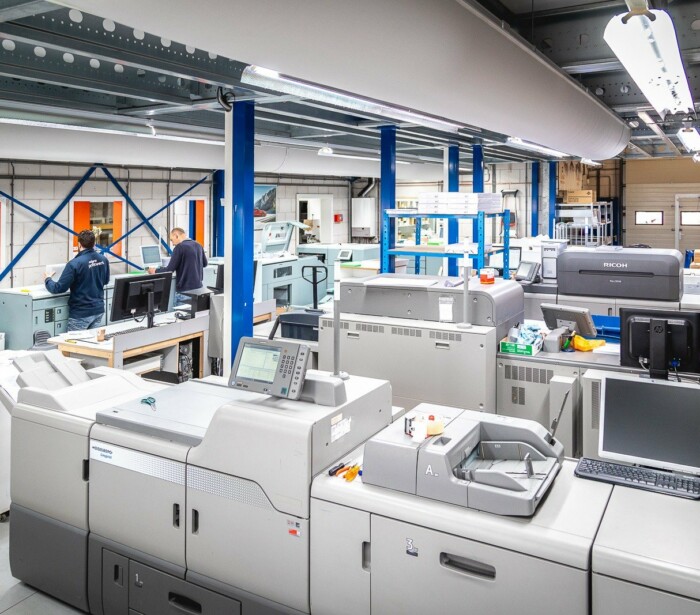 Dissertation printing
Quality always comes first
The newest technologies in thesis printing
As a dissertation specialist, we keep a close eye on the latest developments in production. We like to have the best in house. To ensure we have vibrant colors and a detailed print with regards to images and text. That's what we call thesis printing with high quality.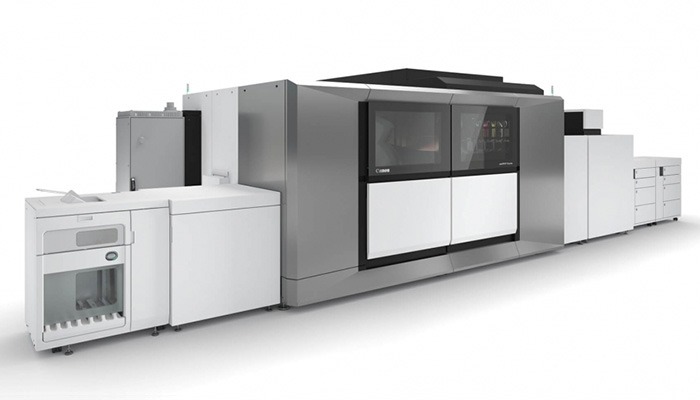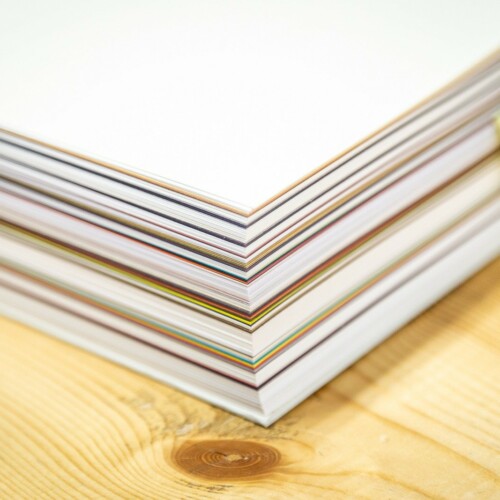 Dissertation printing: our paper types
We currently have 4 standard paper types. Thanks to years of experience, the selection is best suited for theses. If you want something other than this selection, this is of course possible.
Indicate to our theses specialists what you want, so that this can be realized. We also have a manual with samples available.
115 GSM G-PRINT
115 gsm G-Print is our most popular type. It is a smooth paper with a natural white hue. Perfect for any type of print.
100 GSM HVO
100 gsm HVO is a a matte paper with a bright white hue. Easy reading and perfect for text. Great for photos and figures, slightly more matte in appearance.
100 GSM BIOTOP
100 gsm Biotop is a a matte paper with an ivory white hue. Easy reading and perfect for text. Great for photos and figures, slightly more matte in appearance.
100 GSM GERECYCLED
100 gsm Recycled is a matte paper with a light gray hue. The material is 100% recycled. Great for photos and figures, slightly more matte in appearance.
Additional options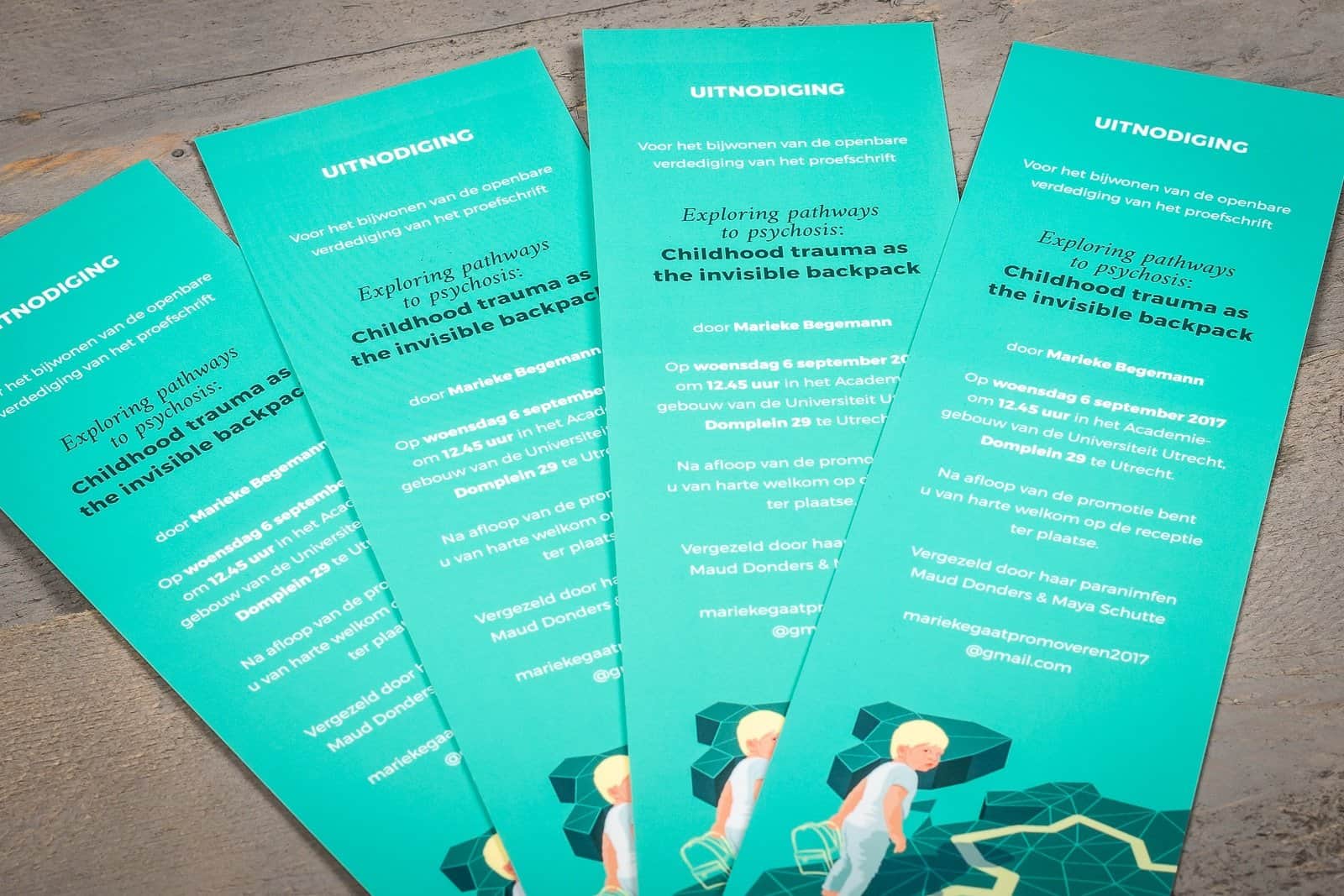 BOOKMARK
You can have an invitation made as a bookmark for the promotion defense. We make this for free as service with your thesis, and print it with the cover.
If you want an original bookmark, then different forms and wishes are possible at additional costs.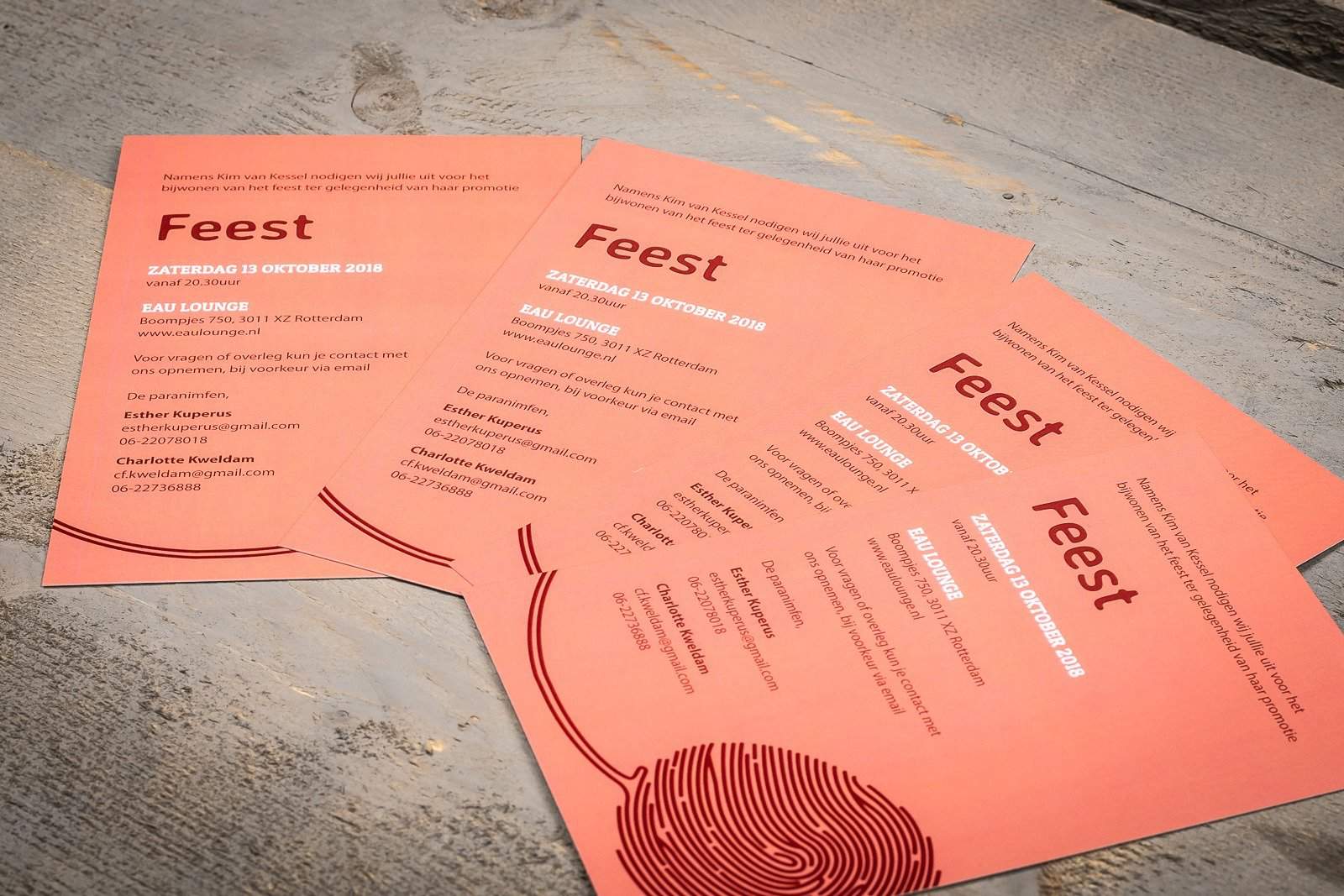 EXTRA INVITATIONS
In addition to the invitation as a bookmark, you can have extra invitations made. For example, the party or dinner. If you have chosen an online publication, it is possible to place a QR code on the invitation. This links to your online publication.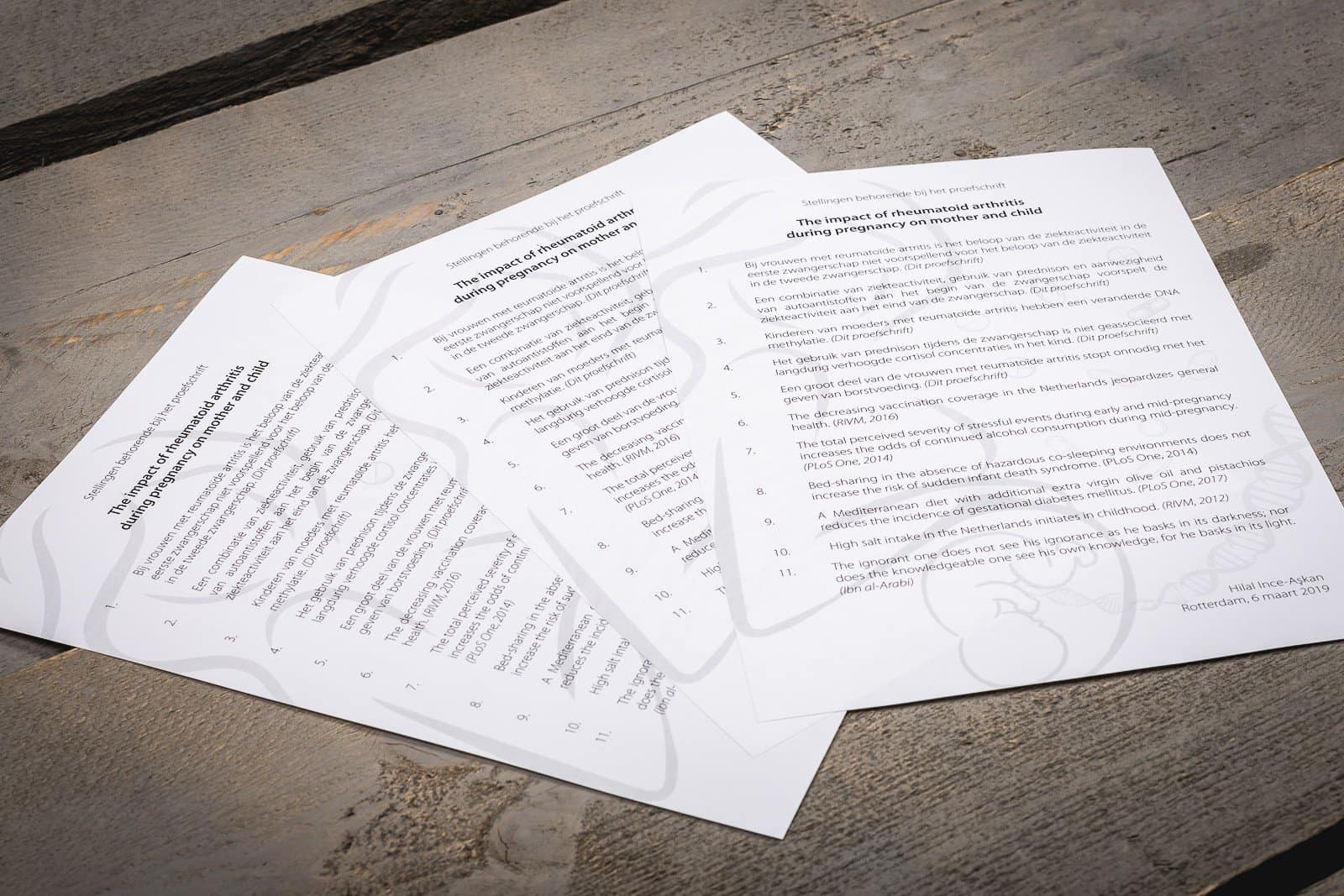 PROPOSITIONS
At some universities it is required to have propositions with your defense. As service, we provide these for free with your thesis. Printed on an A5 format, usually on the same paper as the inside pages of your thesis.
Cover possibilities for your dissertation
There are various options to enhance your cover and to give the design extra attention.
Hardcover
It is possible to have several copies of your thesis made in hardcover. These have a hard, non-flexible cardboard, which gives a great look. You can gift these to for example, family or friends.
Contact us if you are interested or have any questions.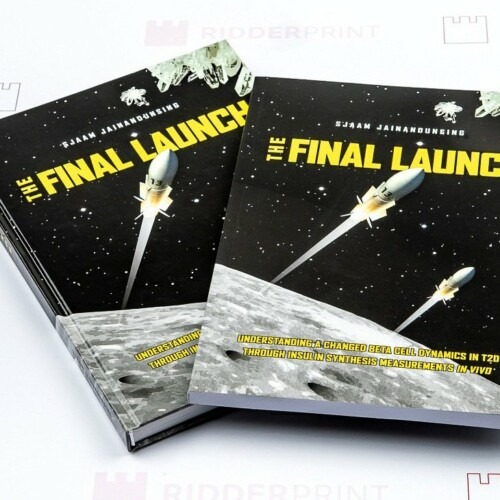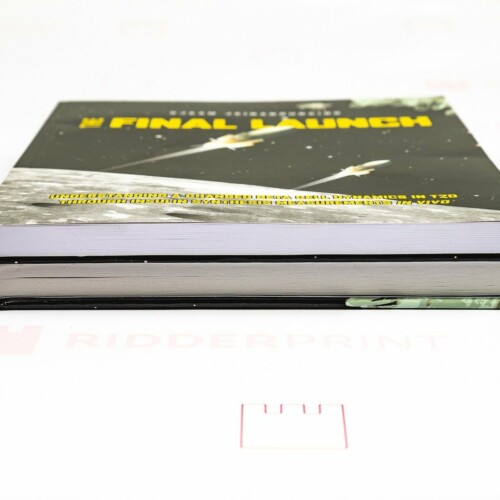 Cardboard types
Various types of cardboard. For example, natural cardboard with a white printing.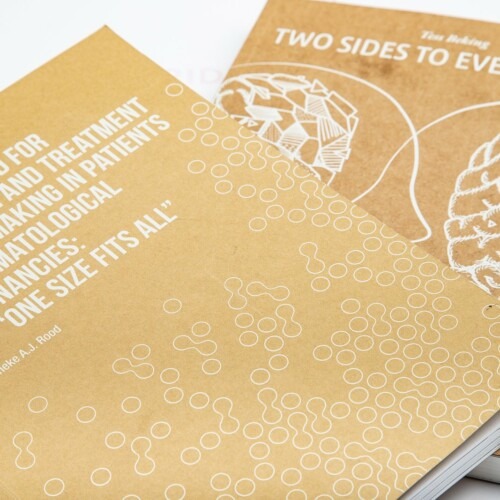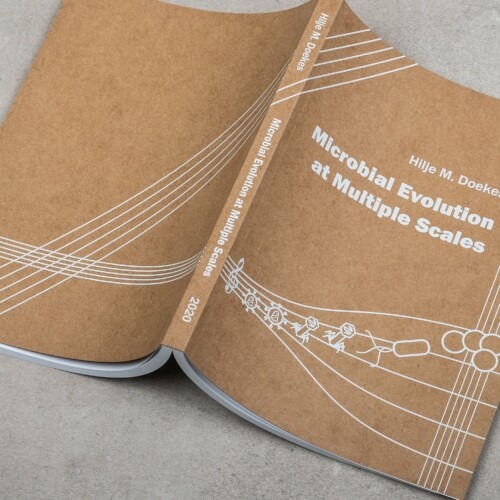 White printing
On a kraft cardboard it can be very nice to print this with white ink.
These are often minimalist designs. To make the paper stand out and to maintain good contrast.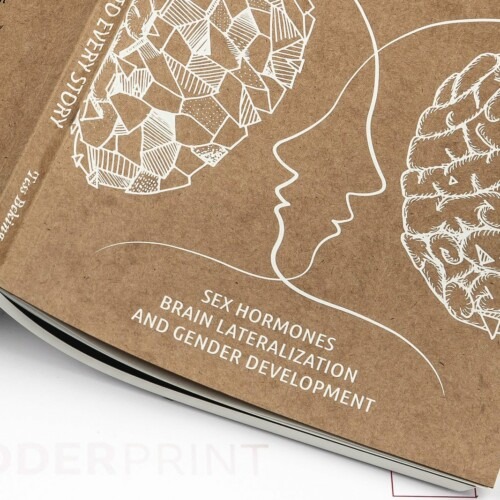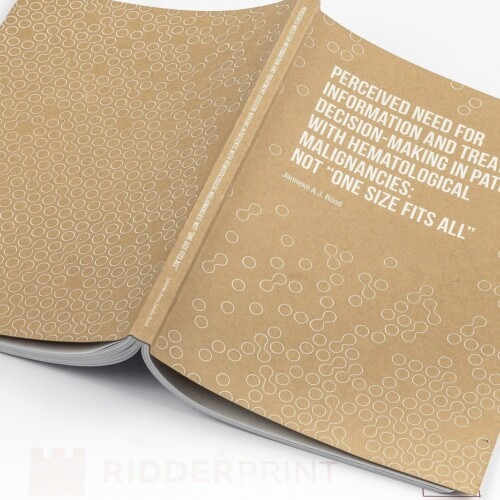 Spot UV
Spot UV coating is used for applying a glossy layer at specific spots on a matte laminated cover. We also have raised Spot UV coating. This raised version is better visible and also tactile.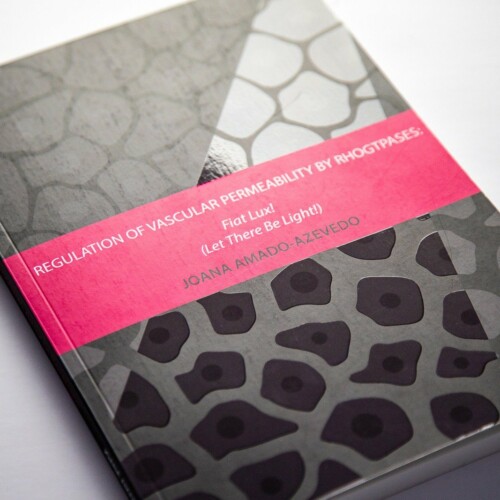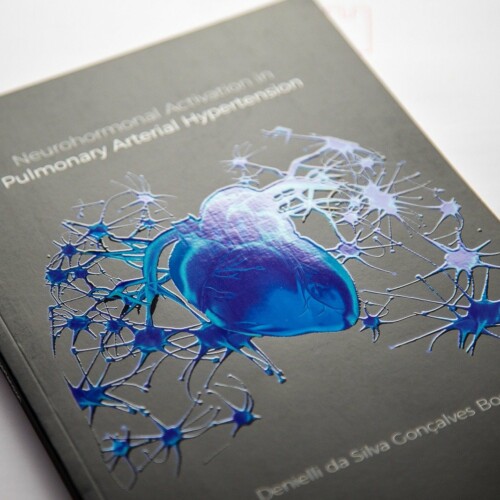 Embossing
Your text and image are printed on the cover in relief, either embossed or debossed.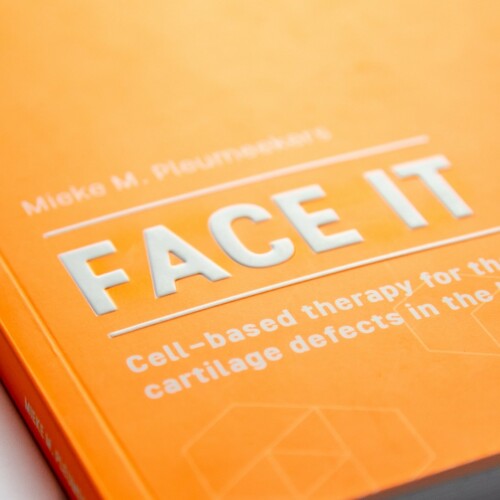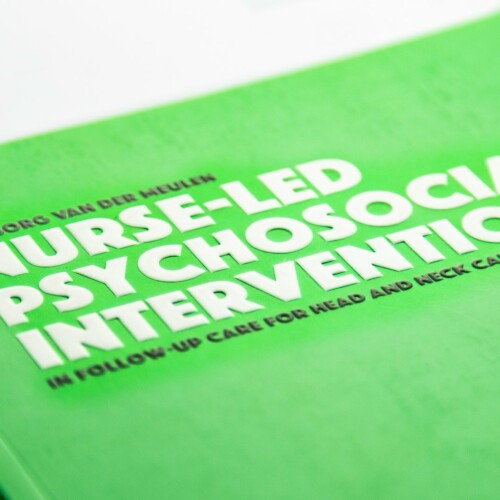 Foil printing
You can have foil applied to the cover for a luxurious look. Various colors of foil are possible such as gold, silver or bronze.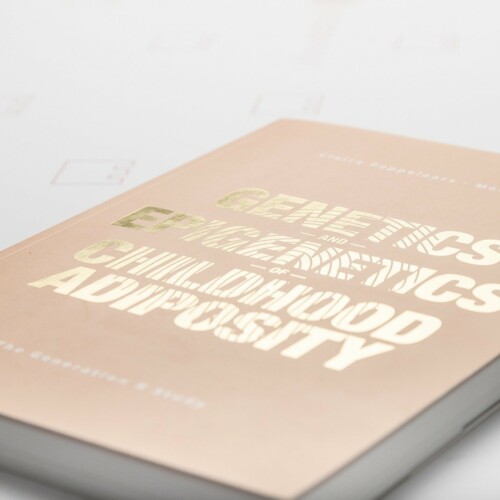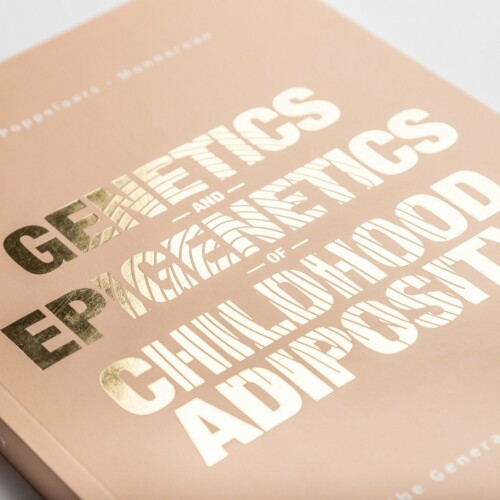 Die-cutting
With die-cutting you can have any desired shape cut out of the cover. You can also punch a specific design to a desired shape. Think of the invitation as a bookmark or the extra invitation for dinner or party.